Best Paw Forward Puts the FUN in Dog Training Classes
We offer a variety of positive reinforcement dog training obedience classes for all dogs and handlers. Many of our classes are offered at several skill levels. Whether you intend to go on to shows, trials or just want to have a great dog, we have the right fit of classes for you. Everyone learns in a fun, positive and safe atmosphere!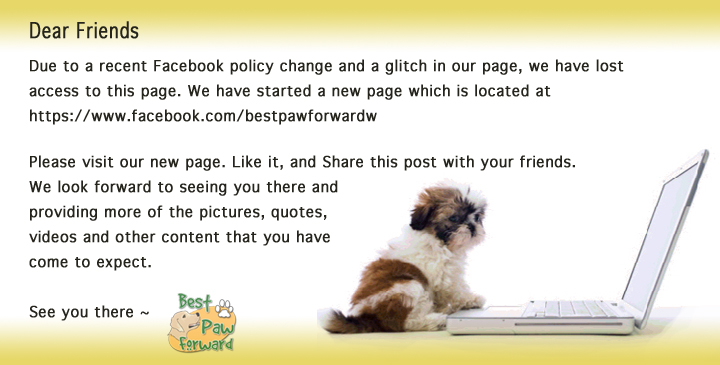 | | | Rally/Agility Combo 1 Class Is it Rally? Is it Agility? No, it's both combined! This is a unique class where we have combined low intensity Agility with Rally Obedience. The dog/handler team will start off with a few Rally signs. But in between the Rally Obedience signs there might be a tunnel or a barrel or a low jump instead of another Rally sign. Great for dogs with physical disabilities that can't do traditional Agility due to bad hips or elbows or whatever the case may be. Also great for people that just want to do something fun with their dog. This class will build confidence and teamwork and will be fun for both the handler and the dog! Come check it out! NEW CLASS BEGINS Monday, December 14th at 6:15pm in Hartland. Class is limited to 6 dogs. |
| --- | --- | --- |

| | | Fun N' Games Class You've trained your dog for all the basic cues: Sit, Down, Stay, Come.... How about a class that is only about FUN?? Learn a dozen (or more!) new tricks to amaze your family and friends while having a great time training your dog. We will also be playing games that will sharpen their obedience skills (shhhh! don't tell your dog) and enhance your relationship with your dog. The class is a short one (only 4 weeks), but will be long on laughs and fun, fun, fun!! Space is limited... sign up now! Prerequisites: Basic Manners, a great sense of humor and ability to laugh. NEW CLASS BEGINS Tuesday, December 29th at 6:15pm in Hartland. |
| --- | --- | --- |

Here is a listing of our classes:
Our Manners Classes include: Puppy Kindergarten • Basic Manners • Level 2 Manners
Our Dog Sport Classes include: Puppy Agility • Agility 1 • Agility 2 • Advanced Agility
Agility/Rally Combo 1 • Agility/Rally Combo 2 • Rally 1 • Rally 2 • Flyball 1 • Flyball 2 • Flyball 3
Our Specialty Classes include: Focus and Control • Shy Dog • Canine Good Citizen
Therapy Dog Training and Testing • Outdoor Adventures • Fun 'N Games
Socialization is very important to the development and health of your dog. We offer two different socialization opportunities: Puppy Socials and 1/2 Pint Socials

The date listed is the start date of class. You MUST pre-register for all classes.
All classes meet once a week on the same day and time. Prices and dates subject to
change without notice.

We also offer Private & In-Home Consultations to work on specific issues that your dog may be having.
We have two locations to offer you more classes at your convenience.
Click here for directions to both our Hartland and our Pewaukee locations.

Our Training Philosophy
Training is the most important thing you will ever do for your dog. How you approach training will forever affect the relationship between you and your dog.

We believe in positive, force-free training methods, which have been tested to show great results. We use a reward-based training approach that makes the learning experience fun for the dog and will ensure that your dog will put its "best paw forward", listening to and obeying your commands. We keep our classes fun for both dogs and owners while learning in a friendly, positive environment.
Best Paw Forward, which celebrated its 10th anniversary in the dog training business in 2012, was named No. 1 for Best Dog Training on the WISN-TV A-List for the sixth year in a row in 2014.